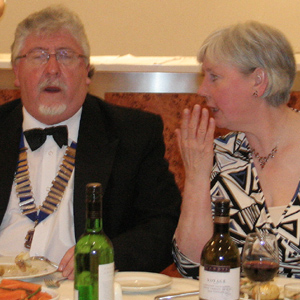 Richard... I hate to mention it but you've left your speech at home
No Lion Dave you don't get a council tax reduction by giving the Mayor the best raffle prize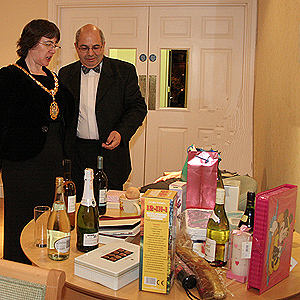 Lion Vice - President Brian have you got the parrot to go with the crutch?
&nbsp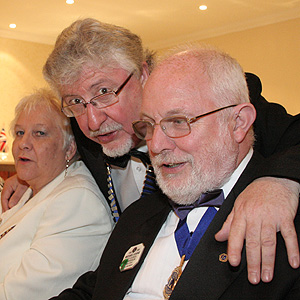 I shall say this only once!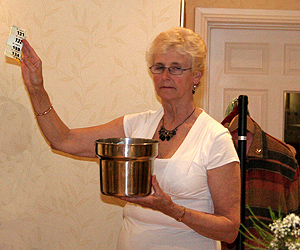 Lion Pat you can't raffle the guest's coats.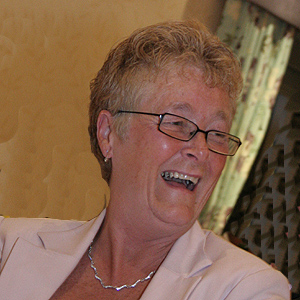 Come on Chris, it wasn't that funny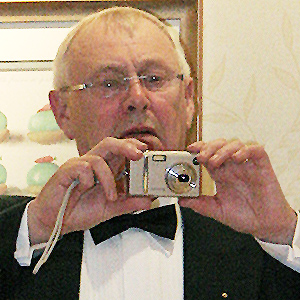 Lion Steve
"Some day my prints will come"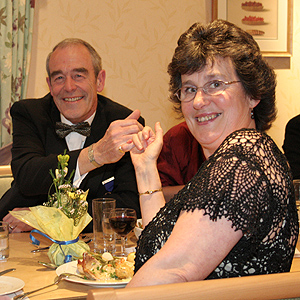 Lion Tony, Ellen... No arm wrestling for the food, you should have bought 2 tickets.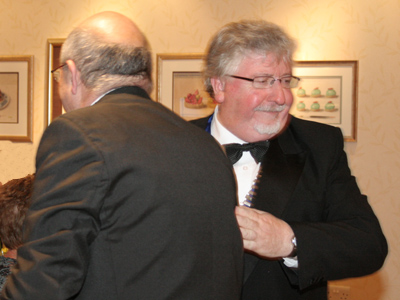 Beware Pickpockets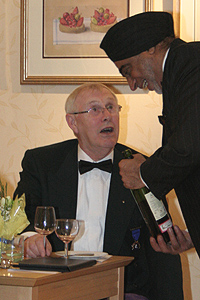 It's a cross between muscadet & hock,
it's muck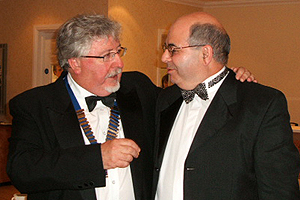 Past President Lion Dave receiving his Presidents' award.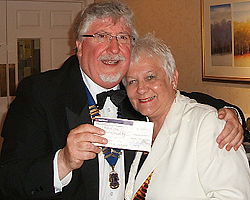 Lion DG Mavis receiving a cheque for her charity.
The Chain Gang - Mayors's Consort Ian, Mayor Julie, President Richard & Jackie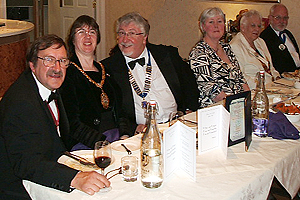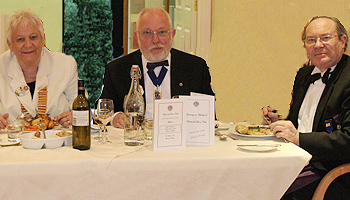 The "other end" of the top table
District Governor Mavis, Past District Governor Mike & Vice-President Brian