This being the first time a tri partite Charter Night has been atempted, the event was a real success,
and up to Lions usual high standards

Lion Presidents, Ian - Eric - and Jack.
Greeting all on arrival,
with a great Lions welcome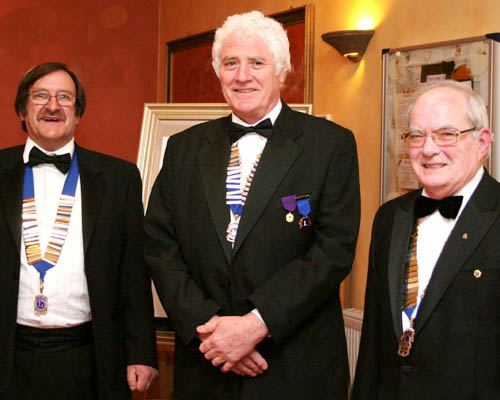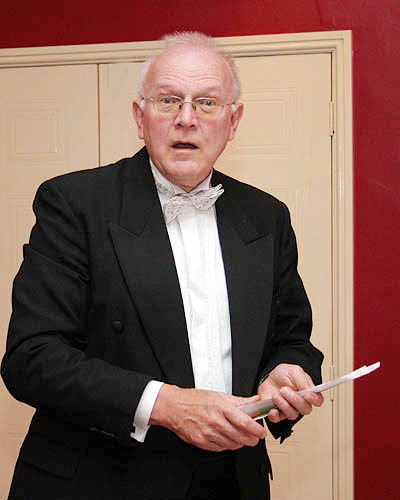 You really can't get the staff these days!!!
Lion Peter putting out the betting slips??
James Jackson receiving The Bedworth Lions Club "Citizen of the Year" Award
from Lion Prseident Eric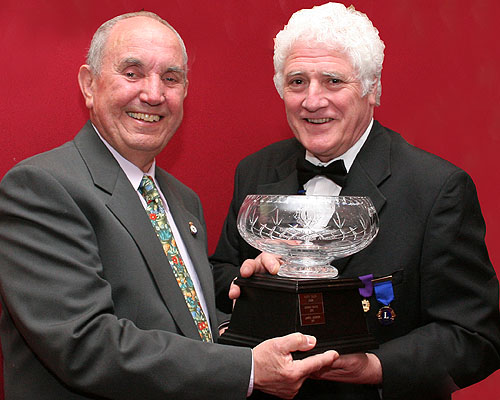 The Charters from the 3 clubs, hung together for the first time. We hope this will happen again, many more times
Lion president Eric receiving a club award recognising fund rised for the Haiti disaster, this from Vice district governor Lion Paul Anstice.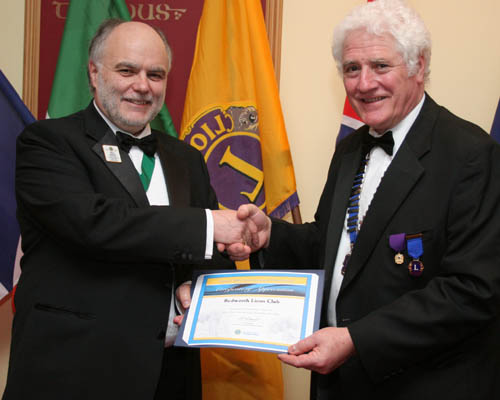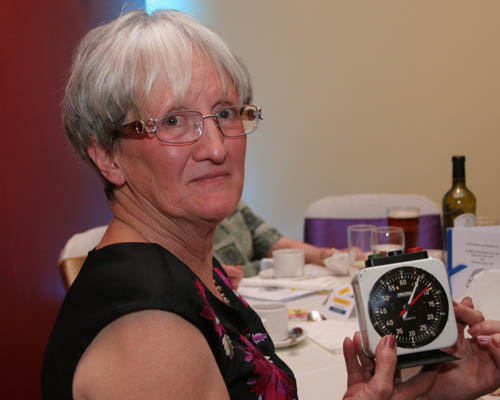 Lion Cynthia the winner of the Vice DG's
Length of speech raffle. Short & to the point at a little over 5 minutes
Lion Jack making a point about his 'stolen' club bell - - no doubt?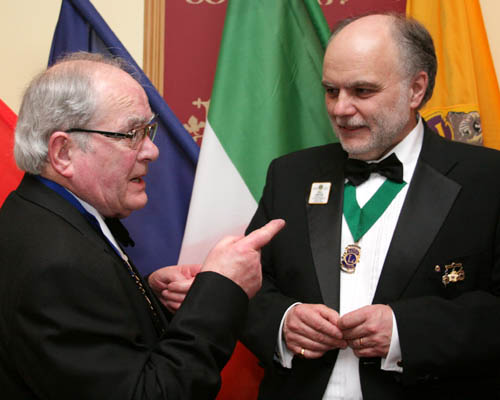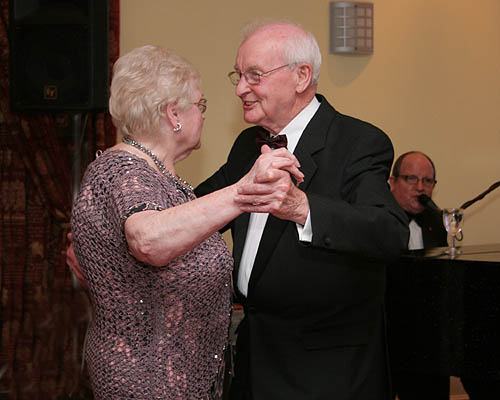 This is Charter Night, you are not supposed to enjoy it.......
Well OK it is your 60th wedding anniversary.