It is charters night as each club has its own charter, all the plurals & apostrophes for possession English Eh!
Lions club bannerettes collected by both clubs commemorating visits to and by other Lions clubs in this country & internationally.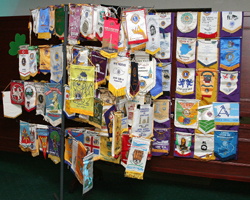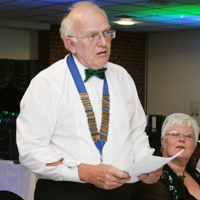 Lion President Peter welcoming all on behalf of Nuneaton Lions Club - oops! shouldn't have included the Rotary joke!

Lion President Martin making his speech on behalf Lions Club - - not more Rotary Mickey taking?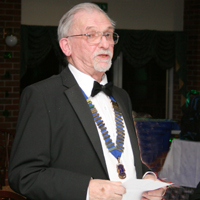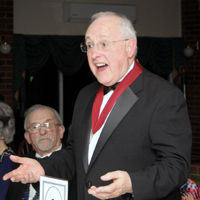 The Deputy Mayor Councilor John Haynes - as he is a Rotarian he was made to sing for his supper.
Lion District Governor Lion Neil Chisholm explaining his SMILE programme. His timed speech delivered in just 8½ minutes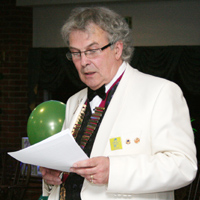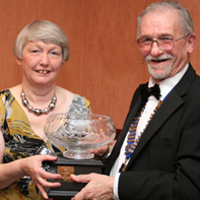 Lynda Burton receiving the Bedworth Lions Club Citizen of The Year Trophy from Lion President Martin.
Lynda was nominated for all her magnificent work with The Old Meeting House & The Bedworth Society.
Lion Steve checking on the missing clock, it was the bell that went missing last year now the clock - you can't trust these Lions.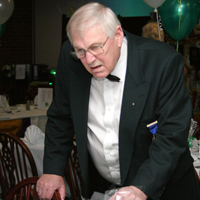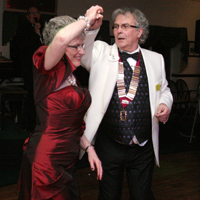 Lion District Governor Neil & Beryl dancing the night away to the wonderful music of Paul Douglas.